How to personalize your photo?
1.
Go to our online personalization site accessible only with a computer (not compatible with a smartphone / tablet).

2.
Sign in and fill in the accesses below:
Email: contact@easyflash.ch
Password: MyTemplate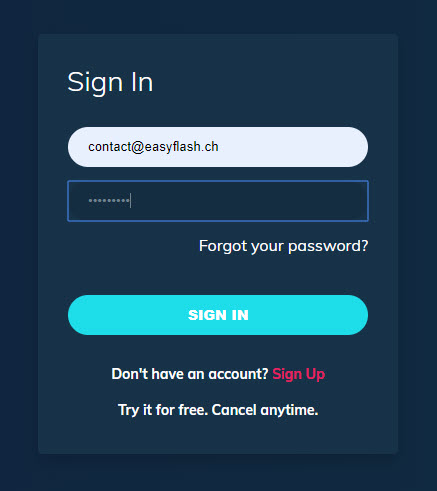 3.
Choose up to 3 templates maximum (template = photo format) then modify it (them) according to your desire by « double clicking » on the text to be modified. You can also delete all the text and leave without mark or insert your company logo if you prefer!
Note:
Our software accepts "only" the versions landscapes in green.
Templates in portraitformat in red are not accepted.
It is very important to not make a mistake!!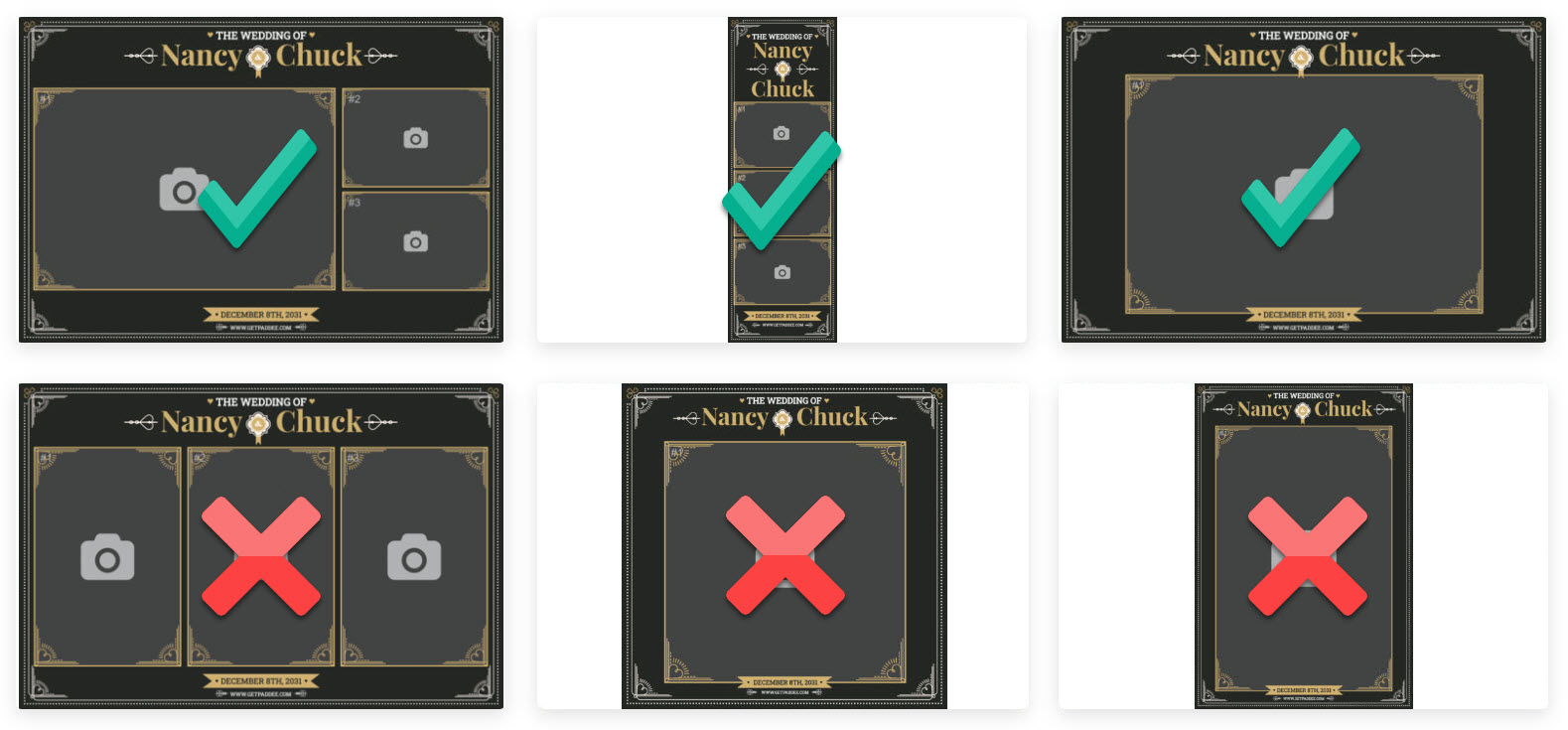 Important note:
For printing, it is necessary to leave a 5 mm margin all around the photo (see red band). When cutting the photo, a thin strip of a few millimeters is cut by the printer.
Some of the templates offered do not have this 5 millimetre margin. It is therefore important to reduce the size of the photos or texts to ensure that they are not cut when printed.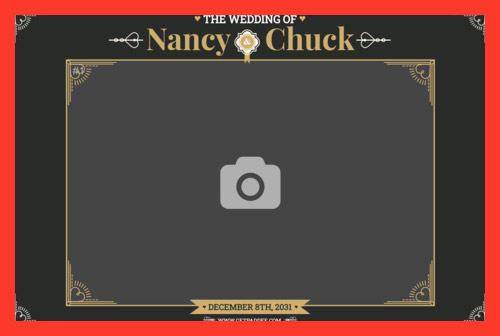 4.
Once you have customized your template(s) as desired, fill in the date and your name as the file title and click on SAVE.
Then click on export and select dslrBooth.
Important note:
For templates in strip format, select "Make double strip".
5.
Click on the link ( step 7) at the bottom of this page to begin customization.
Then click on the link (step 8) to insert your exported folder in the personalization software under "Personalization template".
6.
Here is a video tutorial to create your own template.
Here is a video tutorial to insert your logo or background to your template.
7.
Click here
to start customizing the template(s).
8.
Once you have finished customizing your template(s) please
click here
to send it/them to us.
9.
Note: It is very important to leave the margins of 5 millimeters, to select "dslrBooth" when exporting and to fill in your quote number when sending! 
If you need assistance, please contact us at 022.519.21.66 or 078.948.67.27.