First of all, check that the Photobooth has a power supply!
EasyBox = Flash on = electricity
Box Miroir = Frame leds on = electricity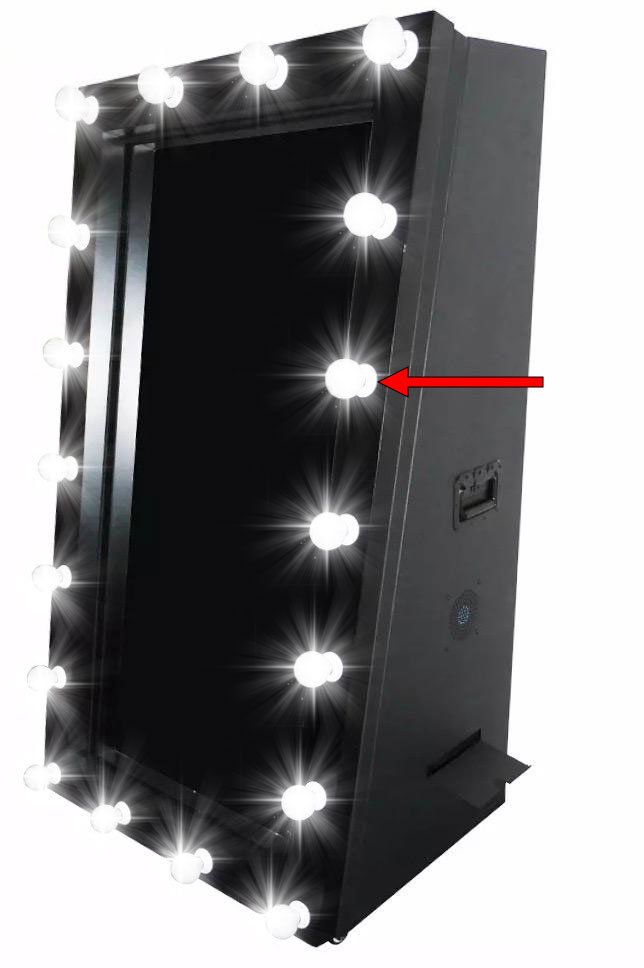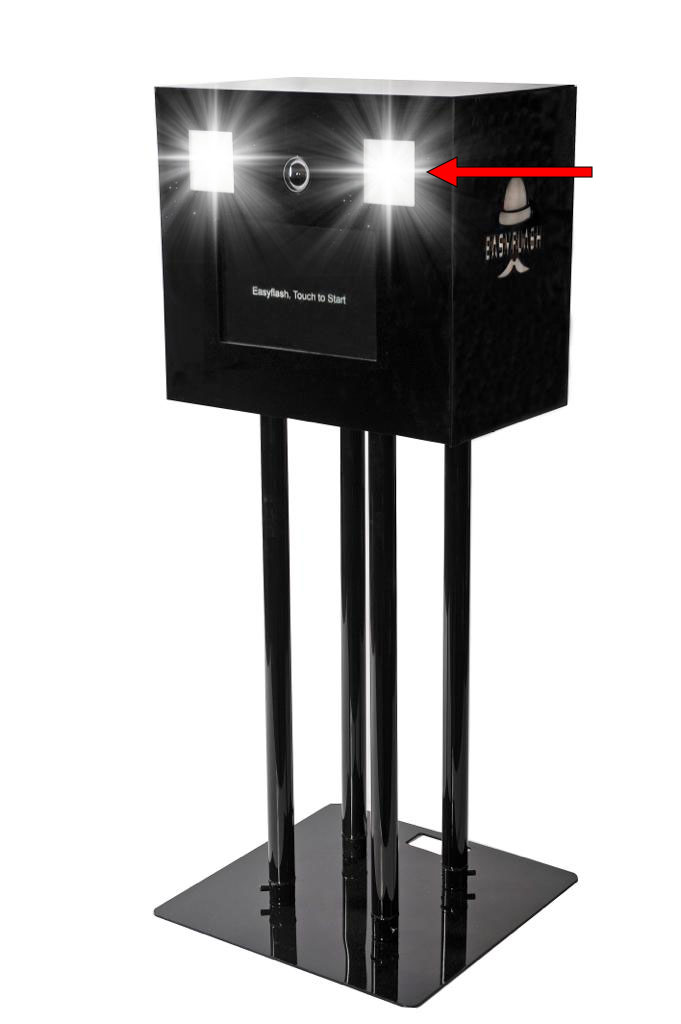 If not, check extension cord, plug and circuit breaker.
In all cases, once the lights/flash are on, perform a "machine restart"!
Click on the virtual

 

 

padlock in the top right-hand corner of the screen
Enter the code 1111
Then double-click on the red machine restart icon
If the computer asks for a restart code: Easy1234 or Click on the sleep button

 

  (bottom right of screen) then "Restart" then "Restart anyway".
Wait about 3min.
The application will return to full screen!
Then you can use the Phootbooth again!
Open the back plate of the machine (scratch or magnet) and check the color of the printer LEDs
Green = working 

Simply restart the machine (see procedure above)
Red or orange = problem 

You'll need to turn the printer 90 degrees so that the opening faces outwards and, above all, push the bottom of the printer firmly towards the computer keyboard, then open the printer without ever unplugging it.
Then click on the video below, which will help you fix the problem (jammed paper or torn plastic film (ink)).
If your photo is too dark or too light, here's what you need to do :
Open the rear cover of the machine
Identify the camera
Press the « i », ISO has turned yellow, press ok
You'll be presented with a choice. Use the buttons around "ok" to increase or decrease brightness.
100 being the outside setting to darken the photo
640 or 800 being the inner setting that gives you the most brightness
NEVER touch other camera buttons!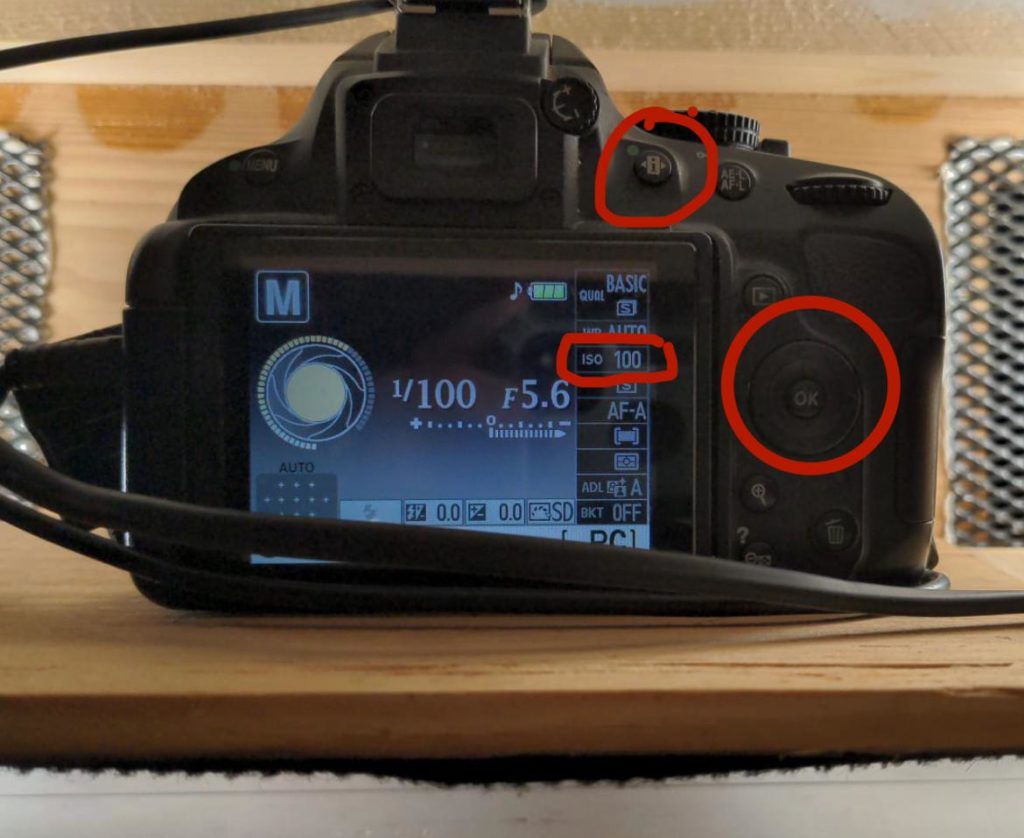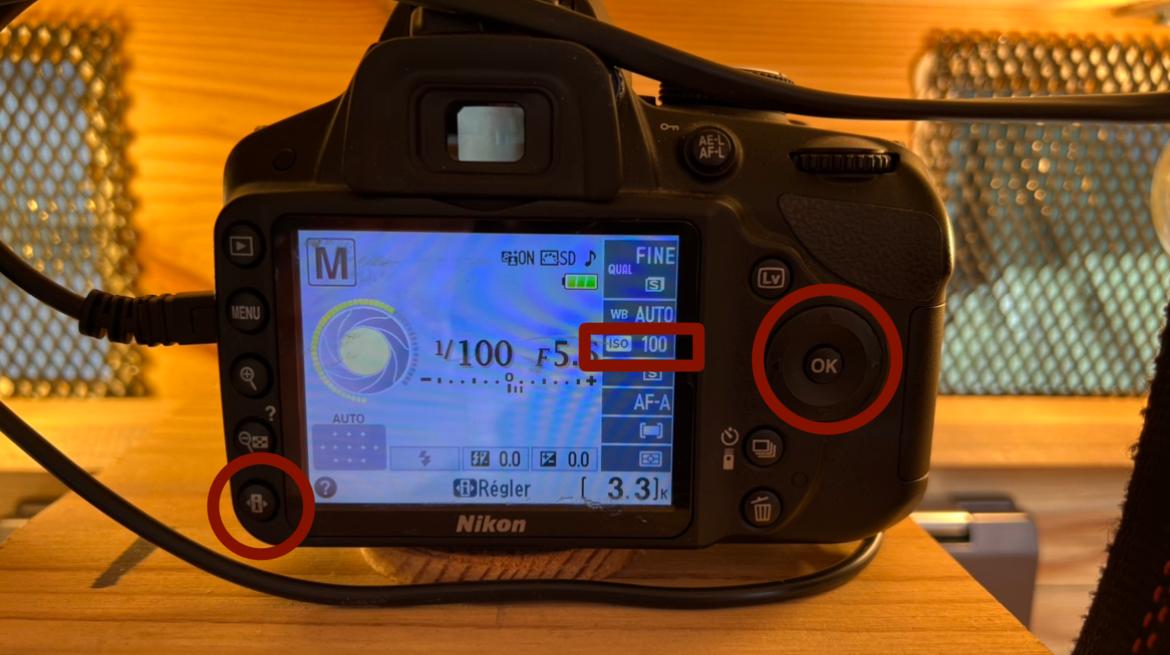 Our technical hotline is available on the following numbers :
0041.78.948.67.27
0041.22.519.26.67
She'll be happy to help you over the phone if our tutorial hasn't solved the problem.
Quite often the plug is unplugged or there's been a power cut, which are things we can't control after we've left. It's better to deal with the problem over the phone after reading the tutorial, if it persists, because the situation will be resolved more quickly than if we have to come to your home.